WordPress Plugin Creates Content That Will Get You Traffic…FAST… By Giving Google Exactly What It Wants (When It Wants It)
Introducing….

If You ever wanted to be able to Create Content in a matter of Minutes on Your Blog using Articles, RSS, Video, Pictures, Music, Events, Monetization Links, etc., and then Watch the GoogleBot go Crazy for it; then the Instant Curator is Your Answer! Fast Indexable High Quality Content for Your Blog in Just Minutes, created for Google AND Your Blog's Visitors!!
Simply Pick from One of Our Built in Content Sources (or Add Your Own), choose Your Keywords or direct Parameters, Insert the Shortcode (or Multiple Shortcodes) into Your Post via Drag 'N Drop, Hit Publish and WHAM!!
Instant Curated Content with Built in Attribution!!
(or No Attribution when not required by the Source)
You can add an UNLMITED Number of Content Sources to Instant Curator on Your Own if You want. There is No Limit!!
Google Loves Curated Content!!
Everyone Knows that Google Loves High Quality Content and that is why Curating Content from other sites is the sure fire way to SkyRocket Your Blog to the top of the Rankings! Content Curation is the future of Blogging on the Web and with the Instant Curator You now have the Most Powerful Content Curation Tool available to make Curating Content Fast, Easy, and highly effective at Pushing Your Blog to the Top of Google….FAST!!
This is not Auto Blogging, this is Content Curation!!
Here are just a few of our Current Content Sources
And Just Added…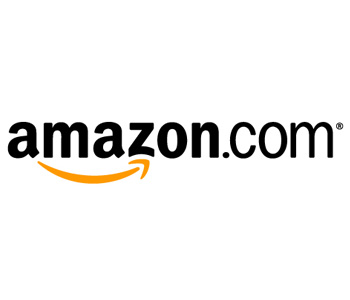 Instant Curator Integrates with Advanced Content Tools

Add Articles from Jon Leger's ArticleBuilder service instantly using Instant Curator. *Purchase of this service is Required to add this functionality. 

Spin ANY Content on Your Blog using The Best Spinner. *A The Best Spinner License is required for Activation.

Spin ANY Content on Your Blog using Spin Rewriter. *A Spin Rewriter License is required for Activation.
[LEFT]Let's Take a Look at What the Instant Curator Can Do for Beginners:
Create Content Instantly from almost 30 Sources

Use Drag N Drop Editor to Insert Instant Curated Content into ANY Post or Page in WordPress

Create Your Own Shortcodes or Edit Current Shortcodes via the Drag N Drop Template

Spin Shortcode Content (using The Best Spinner and Spin Rewriter API's)

Restore Default System Shortcodes (after modifying them)

Automatically Download any Remote Image your Shortcode Pulls in and store it locally (Big forSEO)

Turn any RSS feed into a Shortcode Instantly

Turn any XML feed into a Shortcode Instantly

Preview & Refresh Shortcode output via the Blog Frontend

Use Instant Curator Shortcodes Inside other 99% of other Shortcode Enabled Plugins using Drag 'N Drop!

Instant Curator is 100% Compatible for use with WP Robot, WP Turbo, Blogsense, ReviewAZON, WPZONBuilder, etc., etc., etc!!!
Let's Take a Look at What the Instant Curator Can Do for Intermediate and Power Users:

Create Unlimited Custom Shortcodes

Export Shortcodes to sell/exchange

Dynamic Refresh of Shortcode Content on Timer/ View Count etc.

Turn any REST API into a Shortcodes (advanced)

Turn any YQL query into a Shortcode (very advanced)

Turn any PHP script into a s Shortcodes (uber advanced)

Add Custom CSS for each Shortcode
Massively Powerful Rapid Fire Shortcode Engine Powers the Most Powerful Content Generation Tool Developed in 2012!!
There is literally NOTHING like this Plugin ANYWHERE!! The Content Sources are Endless You will NOT need another Content Generation Tool again after You Purchase Instant Curator. No Desktop Tools or WordPress Plugins provide you with the range of Content Curation possibilities and Content Templating abilities that the Instant Curator provides.
With Instant Curator You can build 100% Google Penguin Friendly Posts right from Your WordPress Post Editor using Articles from Your favorite Niche Site, Adding Your Own Comments about the Article, then adding in Pictures, Videos, Monetization Links, and More!
What Can the Instant Curator be Used for?
Creating 100% Google Penguin Friendly Curated Posts or Pages from ANY Content Source

Creating Templated Content for use in WP Robot

Building Unique Amazon Affiliate Sites with ReviewAZON Templates or any other Amazon Shortcode Enabled Plugin

Building Affiliate Datafeed Enabled Blogs with Unique and Curated Content Mixed in.

Run PHP Enabled Shortcodes inside Your WordPress Posts or Pages


and the list goes on! There is no end to the possibilities with this Plugin!!
Sales page
http://adf.ly/B3q3v
Download Link:

You must be an active subscriber to view this premium content. Subscribe or Login.