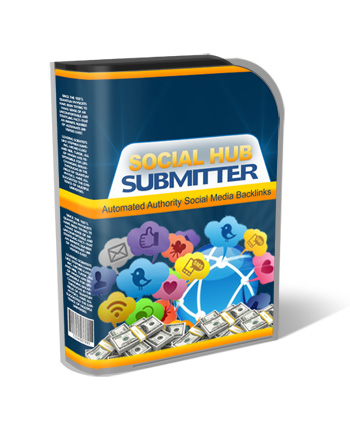 Brand New Software Automates Social Media Submissions, Featuring state of the art Project management Controls. Allowing a "Set it and Forget it" process unlike anything you've seen before..
We all know how important social media backlinks are for ranking. Social media backlinks from sites such as Twitter, Blogger, Tumblr, WordPress… right?

If you're not entirely sure then just do a few searches on the warrior forum. You will soon come to see that using these high authority sites for SEO and Traffic Generation are vital.
Not only will you find hundreds of helpful threads and discussions, but you will even find a number of products for sale right here in the WSO section with a large number of warriors buying them every single day. In fact, my last WSO offering was a product utilizing the power of social media for backlinking.
So it's fair to say that using social media sites for gaining higher SERPS and driving direct traffic is a tried and tested proven technique used by thousands of warriors and webmasters around the world.
So what is a social hub?
In my own words, a social hub is a service that allows you to connect many popular social media accounts to one place. This social hub then provides a user the ability to make one post and have it sent to all the connected social media accounts saving people a great deal of time. Social hubs are a massive time saver, and if you're not already using them then you really should be.
Some examples of social hubs are sites such as Hellotxt, Ping.fm and Posterous.
Take a look at some of the sites that your content gets sent to.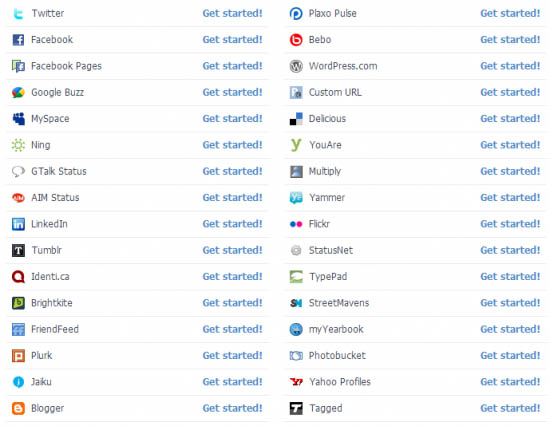 As awesome as social hubs are, the posting abilities that they come with means that we either post via Word press plugins or manually login to the member's area to make a post.
For Word press promotion then we have plugins at our aid but when we have a site, multimedia, article url, or any link that we want to promote then we need to login to these sites and make that post. Unfortunately there has really been no other way to do this, and it can become a tiresome and tedious task when needing to promote many links.
But there had to be a better way and we needed one, a way where we could load content, add links, load our accounts and schedule delay posts throughout the day freeing ourselves from these time consuming jobs.
We needed a way that would allow us to promote multiple sites in a "set it and forget it" manner which would be truly automated once configured.
Software features

 Posts to multiple Hellotxt, Posterous and Ping.fm accounts

 Works with spinned syntax

 Works with bit.ly url shortner for tracking and important perm 301 redirect

 The best spinner integrated- requires account (optional)

 Group management system

 Project content management system

 User controlled delay

 Control number of posts

 Multi-threaded

 Advanced free and private proxy control

 Works with Rss Feeds, combine and merge entries with or without Articles

 Runs whilst minimized and on system start-up Making it truly Set and forget

Randomize posting to mix up projects and post with or without links

Built in Logic posts to accounts based on time stamp, ensuring posts are spread        between connections
Sales page
http://socialhubsubmitter.com/
Download Link:
You must be an active subscriber to view this premium content. Subscribe or Login.