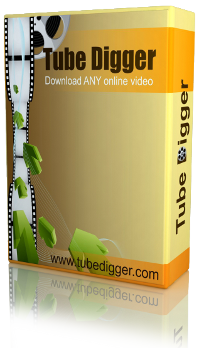 TubeDigger downloads online video and audio that can be played publicly in web browser. For region restricted sites use Virtual Private Network (VPN) services to obtain IP address of the corresponding country.
Download RTMP(E)/FLV/MP4 videos from any site including YouTube, Hulu, Mtv, Crackle, Cbs, Cwtv, Abc, Mog, Nbc, Tnt, Tr3s, TvLand, Vh1, Bbc, Channel4, Itv, Fifa, MySpace, MusicMe, Simfy, Ten, Viva, Tv4Play
Record live streams and shows – Justin.tv, Ustream.tv, adult, etc
Free downloads from YouTube and VKontakte
Integrated free media converter – convert downloaded videos to any format including portable devices like iPod, iPhone, PSP, Mobile
Extract audio from downloaded videos
Easy to use – just type or drag URL of web page containing required video and download will start in a few seconds
Downloads resuming and video resolutions detection supported
Download Link:

You must be an active subscriber to view this premium content. Subscribe or Login.